We're linking up with Kate and Eme again for this weekend's Saturday Morning Scene. For those of you who follow Major League Lacrosse, you may or may not recognize this guy from the Long Island Lizards. Sure, he's "Stephen Berger, #13, Midfield" on the field, but to us?
He's just our favorite Uncle Steve.
image via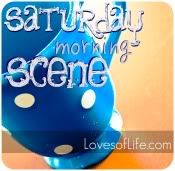 What does your Saturday Morning look like? Be sure to link up and share! We'd love to sneak a peak into your Saturday Morning Scene!