Recently I had the chance to combine three of my most favorite things in one weekend: chocolate, family and travel, not necessarily in that order. It had been a while since we planned a trip (because anything involving children is just that, a trip) for some good old fashioned family fun and as soon as I heard about the 4-million twinkling lights at Hersheypark's Christmas Candylane, I knew exactly where our adventure would begin, after all it truly is The Sweetest Place on Earth.
I started off by booking our family a room at the Hershey Lodge, conveniently located just a five minute drive from Hersheypark itself. Although we could have easily driven the two hour drive to and from the park in a single day, I really wanted our stay to feel like a mini getaway and I knew the big boys would be totally excited to stay overnight in the hotel. Plus, how could you argue with an establishment that leaves Hershey Kisses in your pillows at night?
Upon arrival to the lodge, check-in was quick and easy. I worried about arriving during the height of the holiday season but the staff we encountered was fast, friendly and efficient. Within minutes our bags were whisked away by the bell hop as we walked through the beautifully decorated lobby and made our way up to our room. We even had the chance to order a couple of adult beverages from the bar and pose for pictures in front of the giant Christmas tree.
With so much to do and see in Hershey I didn't want to waste a single minute dawdling around the hotel. As temperatures dipped into the forties that evening, we brought the boys upstairs and changed into warmer clothes before heading out to our first destination, Christmas Candylane at Hershey Park. (During check-in we were presented with a darling little gift bag filled to the brim with sweet stuff and I was pleasantly surprised to find the warmest pair of gloves in the mix. Many, many thanks to the staff at the Lodge for thinking of Mom, as I had forgotten to pack gloves for myself!)
Not only were we about to enjoy the benefits of Hersheypark in the dark but also bursting with holiday cheer from just about every nook and cranny. The kids' minds were absolutely blown that they were getting to do anything instead of get ready for bed let alone embark on a Christmas adventure of a lifetime.
We made sure to grab a bag of freshly popped kettle corn as we skipped, danced and ran around the park. Riding rides, playing games, waving hello to Santa's reindeer and witnessing the incredible NOEL light show was icing on the cake. It might have been the biting chill in the air (it definitely wasn't) but my eyes filled with tears to see the sheer joy and excitement on my boys' faces during the light show.
With hot chocolate warming them from the inside out, it wasn't long before the boys drifted off to sleep, ready for the next day's adventure.
Saturday was my most favorite time spent in Hershey. I swear even the air smells like chocolate, making it impossible to wake up anything but happy. After reading rave reviews on Yelp, we ate breakfast at Top That Cafe and believe me, it did not disappoint. It's a quaint little place right off the main drag- if you drive by too fast, you'd miss it.
Right after breakfast we took the boys over The Hershey Story Museum where we learned all about Milton S. Hershey, his life, his legacy, his chocolate company and the growth of Hershey, Pennsylvania. The best part about our time there is that it's so incredibly hands-on. The kids loved learning on their level and they had a blast taking part in all of the fun activities like the museum scavenger hunt, epic (fake) snowball fight and little elves workshop where they even got the chance to make their own chocolate clay ornament (or try to eat it, if your name is Collins).
After lunching at nearby Panera it was time to head off to Chocolate World, home of the infamous ride along Hershey's Chocolate Tour. With the boys being as young as they are there was much we didn't take advantage of here, including Make Your Own Candy Bar and Chocolate 4D Mystery show. They did, however, have a blast riding inside of the tour car and seeing the inner workings of the chocolate factory.
Hershey's largest candy store was the perfect send off as we loaded ourselves back in the car to burn some energy and some hours before our last adventure,
Hershey's Sweet Lights
. Had the weather been warmer, we would have taken the boys to Hershey Gardens and let them run around but being that we had already checked out of our hotel and had roughly two hours to burn before Sweet Lights opened, we decided to take the boys to nearby Bass Pro (because who doesn't love Bass Pro?).
Hershey Sweet Lights, a more than 2 mile ride through over 600 illuminated light displays, began at 5pm each night and having driven through the traffic upon our arrival to Hershey a day prior, we knew we wanted to get there and get in line on the earlier side.
I would recommend stopping at the nearby Starbucks for a latte or two and heading towards the Sweet Lights entrance around 4:30pm. Sounds crazy but trust me, traffic backs up quickly and you don't want to be sitting in your car with little people approaching bedtime for any more time than you need to.
Being able to view the spectacular light displays from the comfort and warmth of our own car was a nice bonus. The boys loved pointing out some of their favorite fairy tale characters and you could tell they were disappointed that our own exterior light display at home didn't hold a candle to the sights and sounds of Sweet Lights.
And if this doesn't make it all worth while, I don't know what does. If you're looking to take a trip with your family this holiday season, be sure to check out Hershey, Pennsylvania and all that Hersheypark has to offer. I promise you won't be disappointed! We can't wait to head back in the summer to see what fun Hershey has in store for us then!
Disclaimer: Our stay at Hershey Lodge as well as all entrance tickets to attractions was comped as part of an agreement to review our trip and share it with the ILYMTC readership. All thoughts and opinions expressed above are honest and my own. Additional monetary compensation was not received.
What To Pack for Hersheypark in December:
Stroller and/or Baby Carrier
Changes of clothes, extra clothes
Warm clothes! (Hats, mittens, long johns)
Tote Bag to bring inside park (kid snacks and drinks)
Sneakers
Where To Stay:

The Hershey Lodge
The Hotel Hershey
Hersheypark Camping Resort
What To Do:
Hersheypark
ZooAmerica
Hershey's Chocolate World
The Hershey Story Museum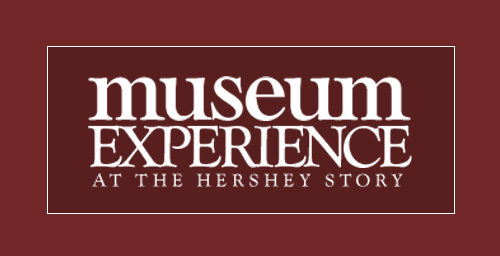 Where To Eat:
Top That Cafe