Although I have nothing to compare it to, the last six months of this pregnancy have been a dream. Sure, I've been uncomfortable at times, although those times have been few and far between. Of course I had some nausea all day, every day during the first 13 weeks, but it was manageable and the end was soon within reach. I knew this whole pregnancy thing wasn't going to be easy, but it's always been tolerable. I've truly enjoyed being pregnant and have even had some sneaky thoughts pop into my head, telling me, "heck, I could do this three more times!"
Welp. That all changed the minute I hit 26 weeks. It was like someone flipped the switch on my mostly pretty, practically perfect pregnancy. Now I'm cranky, achey, frustrated and I huff and puff pretty much all day. What the heck happened?
My lower back hurts all the time. I detest going to bed because I know all I'll do for the next 6-8 hours is toss and turn. I feel huge. Hello, Braxton Hicks. So that's what you feel like. I can't be on my feet for very long or else I get this searing sciatic pain running down my right side. Walking the dog down to the corner of our street leaves me short of breath and ready to turn back home. Wait, did someone say I have roughly 12 more weeks to go? I could smack you. Listen right now, Baby Boy M. You'd better make your appearance somewhere between the 35th and 36th weeks. Or else...
Sidenote: After proofreading this entry, I sound like Debbie Downer meets Carla Crankypants!
Total Weight Gained?: I've gained twenty-five pounds since my first weigh in at 8 weeks. Good thing 4 pounds of that is extra blood volume. Whew!
Maternity Clothes: Definitely rockin' the maternity pants (shorts, capris, jeans, leggings) but as far as tops go? There's just SO many new non-mom tops out there with enough give/rouching/ruffles that work for my pregnant belly. Not to mention, they look SO much cuter! Same goes for dresses- it just takes me a bit longer to dig through the racks and find the ones that work!
Stretch Marks?: Knocking on more wood, but absolutley stretchie-free! Apparently, I have my mom to thank for that! Thanks, Mom! And Kiehl's Imperial Body Balm.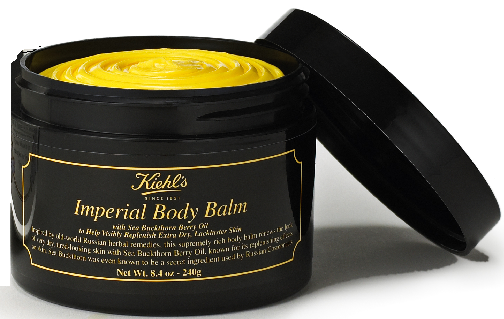 Sleep?: What sleep? I get anxious merely at the thought of bedtime. I know. I have it pretty easy. I don't have to wake up every morning at a certain time for work and can pretty much sleep in on any given day, which helps greatly. But, I do wake up every two hours to pee and change position. Poor Hubs. I think all of my tossing, turning and cover-stealing finally wore him down. Together with Sheepie, I was gifted the infamous Snoogle for Mother's Day. I can't wait to sleep with it!
Labor Signs: I've been omitting this question because up until now it's been entirely too early for any of that nonsense- but last week I may or may not have experienced my first Braxton-Hicks. Now they're a pretty regular happening in my daily routine. If I'm on my feet too long, or walking Sheepie too fast, or changing position in bed or on the couch too quickly, my entire belly tightens and it takes my breath away. They last less than a minute and are rather painless. Just annoying.
Best Moment of the Week?: Introducing Baby Boy to music. From the kicks and jabs I feel while he's listening, he either loves it a bunch or loathes it. Sorry, kid. But if your my son? You'd better love your music.
Movement? All the time. He's active in there pretty much 18 hours out of the day. Just recently, however, his movements have become much more strong and forceful. Sometimes, it feels as if I'm getting beat up from the inside out. FYI darling boy, Momma does NOT like that. I've also noticed that I'm feeling him much higher and much lower lately. He must've flipped to a more vertical position in the last week or so.
Food Craving?: I can honestly say there have been a few moments where I've just seen a commercial on TV for Mexican (or Chinese, or Pizza, or Ice Cream) and I've literally thought about getting in the car and driving to the nearest Chipotle, Rita's or pizza joint. I still love me some soft serve with spinkles though.
Food aversions: Did someone say food? Yum. Yes, please.
Belly Button? We all know the answer to this one.
What I miss? This week? Being a size 4. Let me wallow in my vanity. No passing judgement. I'll be over this angst in a day, but for now? I miss being cute and skinny. Although let it be known, I'm happy being cute and pregnant. But if Victoria Secret sends me one more godforsaken email about new bathing suits? I'm going to crack!
What I'm looking forward to: Getting our nursery in order. The bedding is in, the furniture has been ordered and the paint colors have been selected! Now it's just a matter of doing! Also looking forward to scheduling a 3D ultrasound back home in NJ so that Grandma can get a peek at her growing grandson. My mom's been dying to see an ultrasound of Baby Boy and I'm thinking now's the perfect time!
Weekly Wisdom: Slow down, woman. You can't do it all and you can't do it nearly in the same manner as you're used to. For example, you can no longer bend at the waist to pick things up off the ground. Baby Boy doesn't like being squished. Remember, bend at the knees. Bend at the knees..
Milestones: Making our way into the 3rd Trimester! Baby is the size of a head of cauliflower and weighs roughly 3 lbs. Which I find almost impossible since last week he was the size of a cucumber and the week prior, an eggplant. Whoever thought of these vegetable/fruit references was an absolute moron.
I can't believe I go back to see the doctor every two weeks now. Woah.