It's that time of year again. The time when moms everywhere spend weeks preparing their families for the much un-anticipated Holiday Card Family Photo Session. What often takes thirty minutes to execute, has us moms stressing out, sweating and swearing over coordinating outfits, the perfect location and tantrum-y threenagers for weeks all while our families merely sit back and roll their eyes.
I get it. It seems silly to the outsider and truth be told, to many of our husbands. Why spend so much time trying to achieve that flawless holiday photo when in reality your baby hasn't worn pants in weeks and your 5 year old still has Sharpie on his face from that time, maybe a month ago, when he wanted to be a tiger? I'll tell you why.
Because nobody wants to hang a picture of reality from their kitchen cabinets. Nobody wants last night's soaked Pull-up on the coffee table on their fridge. Because nobody wants to string up your pants-less 3 year old on their mantel alongside twinkly garland and mercury glass ornaments.
And maybe, just maybe, when I look back on this season of our lives, the exhausting shuffle of raising small people and trying our hardest not to ruin them, I want to see all of it, all of the chaos, with just a shiny coat of glitter on it. One that makes the bags under my eyes smaller, the 7 year old's attitude a little less existent, the crazy seem a little less maddening and a bit more beautiful.
I can't remember the last time I wore a dress and spun in a field, if ever, with my children running circles around me but in spite of that, in spite of the heavy-handed make-up and false eyelashes and "hard pants" and itchy sweaters I forced my boys into... This is us.
What you can't hear in these pictures is the fart jokes, the sugary bribes for "just one good smile," my husband issuing warnings for little ears that wouldn't listen. The laughter that echoed throughout the field as three little brothers chased each other through tall grasses and sticker bushes only to tackle one another, pinning each other down in a blur of tickles and giggles.
As a mom, I am constantly second guessing myself. Did I do enough for my children today? Did I teach them enough? Did I talk to them enough? Most importantly, did they feel loved? I ask myself these questions at the end of almost every single day- it's easy to feel like you're failing at everything when the balls you've so carefully been suspending in air begin to fall.
But when I see the smiles on their faces in these pictures, when I hear them use their manners when talking to the photographer, when I see how hard they love each other, I know without a doubt that I am doing something right. That all this worry isn't in vain.
And these pictures will forever serve as tangible evidence that while I may not have had it all together all of the time, that together we have it all.
Just when I thought the hard part was over, however, I realized it was only half the battle! Once I received our gallery from the super talented Amanda Allgood of Amanda Allgood Photography, I then had to narrow down my favorites and choose a Christmas card.
For years I have trusted Mpix with all of my personal and professional printing needs. When clients would ask where to print their images from our session together, I would immediately refer them to Mpix. After all, how could I recommend anything other than what I use to print the pictures that line the walls of my own home?
That's why it was no question when it came time to select our holiday cards this year. With quality premium paper options, beautiful foil pressed fonts and prompt 1-2 days shipping, I had this year's family Christmas card not only chosen but on our doorstep in record time.
Mpix has more than just holiday cards, too! They're a one-stop shopping destination for for quality prints, memory books, home accessories, gifts and so much more. You can check out my holiday board on Pinterest where I pinned some of my favorite card designs from this season!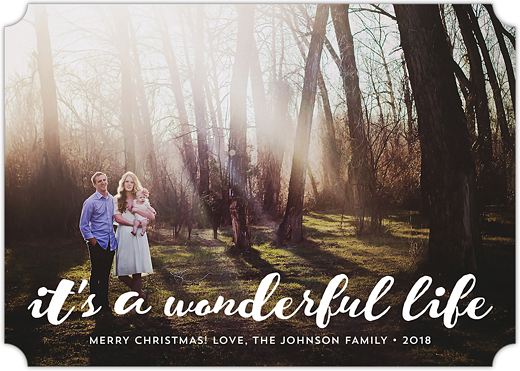 To help take some of the stress and panic out of your holiday season, my friends at Mpix have offered one lucky ILYMTC reader a $50 credit to be used on any product/products on their site except E-gift cards. Entry is easy, just use the rafflecopter widget below! Good luck to all those who enter and Happy Holidays!
Our Christmas cards are c/o Mpix, a company that I have trusted for years with both my personal and professional printing needs. The opinions shared are honest and my own. Thanks for supporting the brands that continue to make this blog a successful space for family advice, support and encouragement!